Welcome to Paul Jewell's Research Group
Welcome to the Surface Geology Research web page in the Department of Geology & Geophysics at the University of Utah.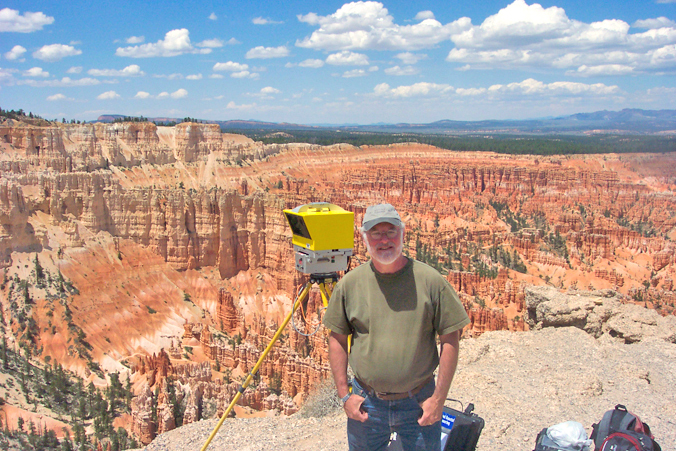 Dr. Paul Jewell in Bryce Canyon.
The major thrust of Dr. Paul Jewell's research is applying hydrologic principles to fundamental problems of sedimentation, geomorphic evolution, and geochemistry in surface water environments. This is accomplished by acquiring critical field data through mapping and technologies such as LiDAR and incorporating them into models of varying sophistication. Dr. Jewell is presently working on three surface environments: Pleistocene Lake Bonneville in the western United States; alluvial channels and erosion in the Intermountain West; and environmental aspects of mining. The links to the left give additional details of his interests.
Feel free to contact Dr. Jewell at